---
Digital Perm :: Long Hair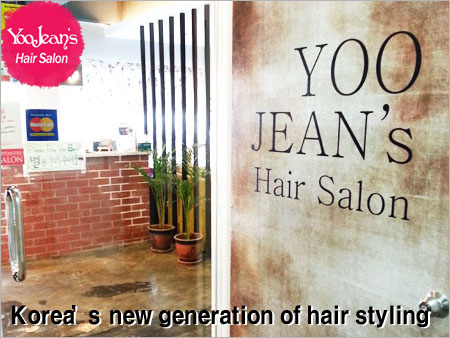 Korean Hair Style
: Long Hair Digital Perm
★ Lovely Perm
Long Hair Lovely Perm can even produce a natural and cute hairstyle.
Stylish Lover Perm is easy to hairstyle and a lot of female customers do love it as it is the latest trend.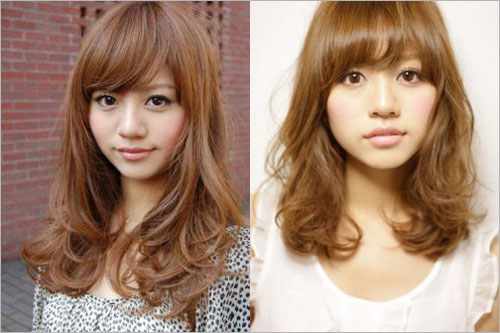 It seems like Long Hair Lovely Perm will be in vogue again as the fall is coming soon~ 🙂
Wanna be a woman of autumn? Together with warm hair color, it makes you a romantic woman!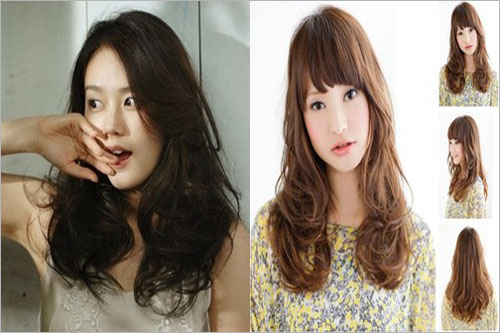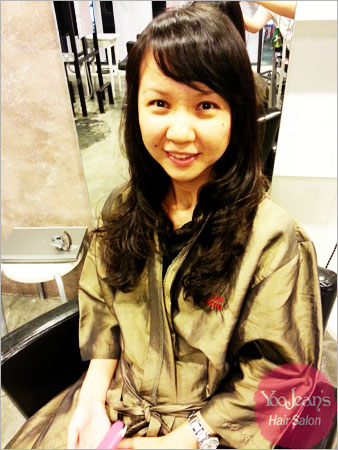 Korean Hair Style
: Digital Perm >>
 As curling gets more and more natural over time, Digital Perm satisfies both ease of hairstyling and the style itself. For the customers with dyed or damaged hair, I recommend you to get permed together with a hair clinic as Digital Perm uses heat which can damage your hair.
Minimizing damage on hair is very important as it is very hard to recover once damaged hair!!
 <<
-Procedure process
* Process depends on the condition of the hair.
(Protein supplement with a hair tonic is essential for dyed or damaged hair. Nutritional treatment is an option)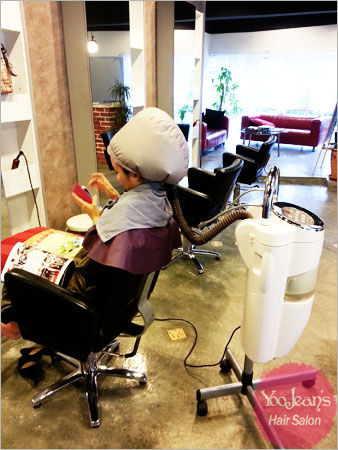 Hair clinic before perming & Nutritional treatment and hydration with steam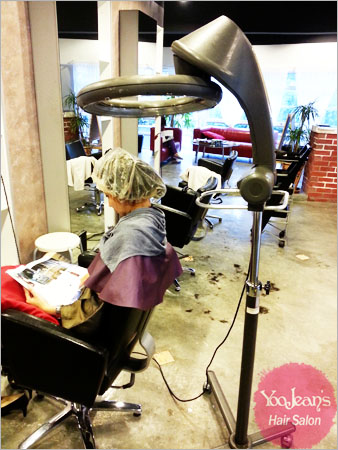 Application of a perm solution -> heat treatment with the hair capped in order to minimize direct heat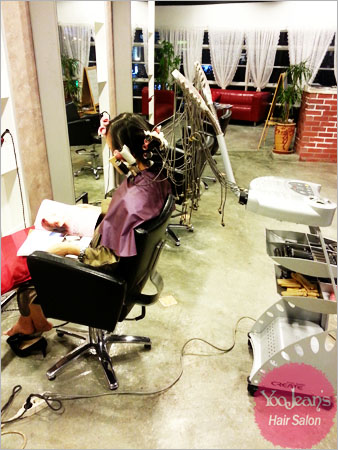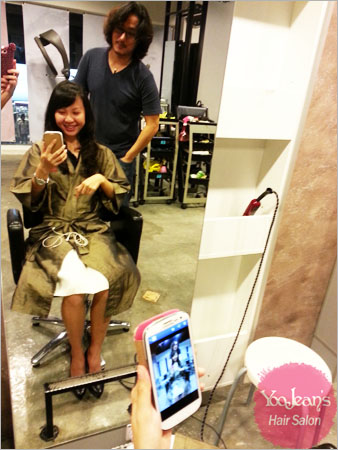 Rinsing and styling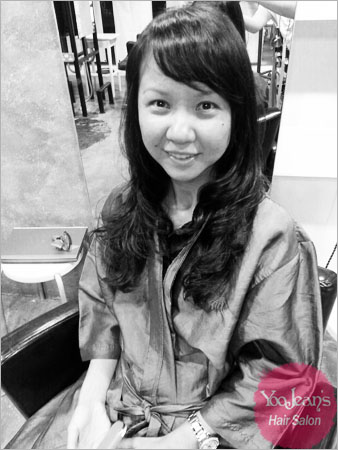 – Tip for styling
After shampooing, apply an oil-type essence throughout un-dried hair.
The hair is dried in total of 4 sections; 2 sections for the each side and 2 sections on the back. Dry the scalp with warm air and dry the rest of hair with cold air.
Drying with cold air keeps moisture inside of the hair and maintains elastic curls. This is a way to prevent a frizz.
Evenly rub a drop of oil-type essence on your palm when the hair is all dried, and combo the curled hair while loosening it with your hand to produce natural waves which seems like you have just ironed..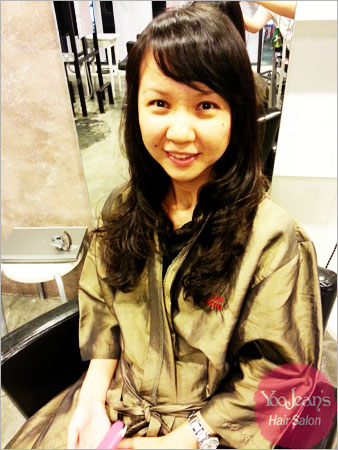 Lovely Perm ::
It gives you a feminine and soft image by creating bold curls on the long hair.
A texture layer design cut with the slice cut technique enables you to style naturally without a blunt end hair texture.
Recommended for the ladies who would like to have natural and elastic curls on long hair!
……………………………………………………………………………………………..
* Price depends on the length and the degree of damage of hair
For a consulatatio,
Yoo Jean's Hair Salon
Tel : +603-2300-0175
1st Floor, 2-1 Jalan 25/70A, Desa Sri Hartamas, 50480, Kuala Lumpur
OPEN : AM10:00 ~ PM 8:00
Every Monday Close.